You decided to visit our beautiful capital with your dog. The idea seems impossible to you? I swear you that not!
Here is a list of 10 ideas for fun visits in Paris with your dog. I hope that you will find these ideas interesting. I do not promise you a visit to the Louvre or the Musée d'Orsay but little corners of Paris where your dog will be accepted . Remember that small dogs are allowed in a bag or carried, on the subway, bus and tram in Paris.
Enjoy your time in Paris!
1/ Dominate Paris from the Montparnasse Tower

Want to take a look at our beautiful city from the heights? It is possible to rise/climb in the Montparnasse Tower with your furry friend. I sent a message to the customer service of the Montparnasse Tower to make sure of this information. The answer was clear: " you can naturally rise to the 56th floor of the Tower with your pet if it's a small size dog and only if this one is in a bag planned for its transport. " Enjoy the view!
website |
2/ Have a walk along the bassin de la Villette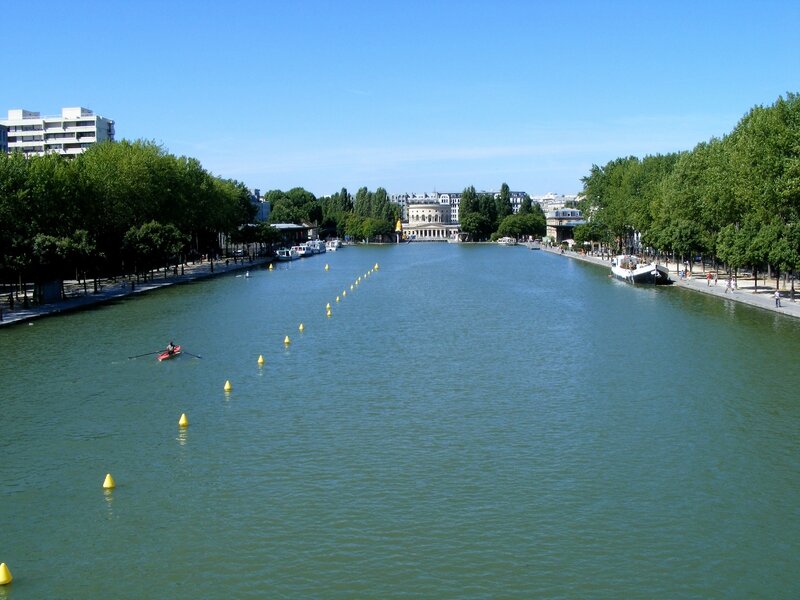 The bassin de la Villette is an ideal place to have a calmly walk with its dog. The pond is so big that you will cross small boats, rowings boats and even some moored barges. If you continue by following the Canal de l'Ourcq, your steps shall lead you up to the Parc de la Villette. You would admire the Cité des Sciences et des Techniques (sciences museum) and the new Philarmonie (concert hall imagined by Jean Nouvel).
3/ Revise the Parisian monuments with the Fly Boat

What would be a visit of Paris without a stroll on the Seine? Your dog will never have to ask itself the question. He can discover the Parisian monuments with you. Indeed, the small dogs are accepted provided that they are carried on the knees of their owner. I checked the information by exchange of e-mail with the service " individual reservation ".
website |
4/ Have a princess breakfast at Angelina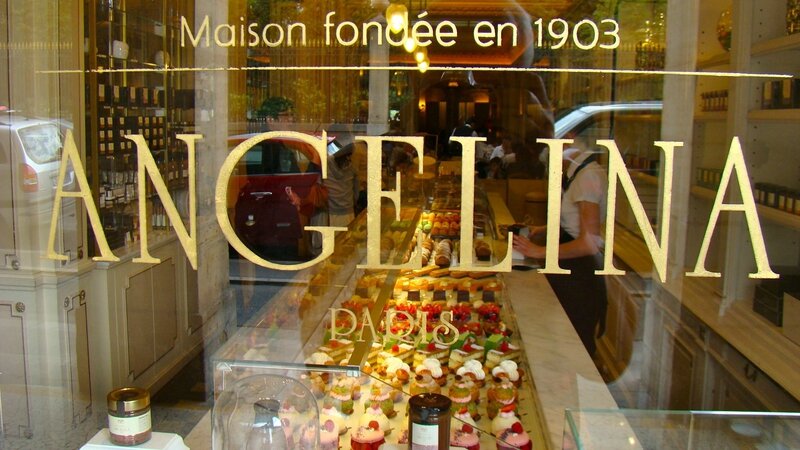 What better way to begin one day in France that by savouring a " Parisian breakfast " from Angelina? The sweetness of the "home made" hot chocolate, the crunching of the croissants and the charm of this luxurious establishment are going to offer you a magic morning. Do not try to do the same thing at Laduré, dogs are forbidden there.
website | review | Facebook | instagram
5/ Have a walk in the park Montsouris

Desire to unwind legs? In the park Montsouris, it's 15 hectares which are dedicated to the nature and animals. Maybe,you will cross birds and ponies who have a walk in the park. Certainly, they are only authorized in paths and in leash but it's already good when we know that in Paris parks authorized in dogs are rather rare... To have a break, I advise you to enjoy the hot chocolate of the restaurant "La Bonbonnière".
review |
6/ Have a lunch in "Les Deux Magots" like a famous writer
WHERE? 6 place Saint-Germain des Près , 75006, Paris.
CONTACT: 01 45 48 55 25
Do you imagine to write your next best-seller there, on this mythical terrace? The spirits of Simone de Beauvoir, Sartre but also Prévert or Picasso can deal with your manuscript. In addition, everyone says that the hot chocolate is always made from squares of tablets… Yummy! Not having tested this place yet, I sent an e-mail to inquire. The place answered to me that there was no problem to come to have a drink or to have lunch with a dog.
website |
7/ Offer Cupcakes to your dog

How's that the sweetnesses would be only for the human beings? Offer to your dog some home-made cupcakes made by Made in Pet. They are made in France, with a home-made expertise and are available in various delicious tastes. Lamb, duck, mango-passion or even vanilla Bourbon. It's the paradise. In Paris, you will find it in the shop the BHV Niche.
8/ Go to the beach! (Until August 23rd, 2015)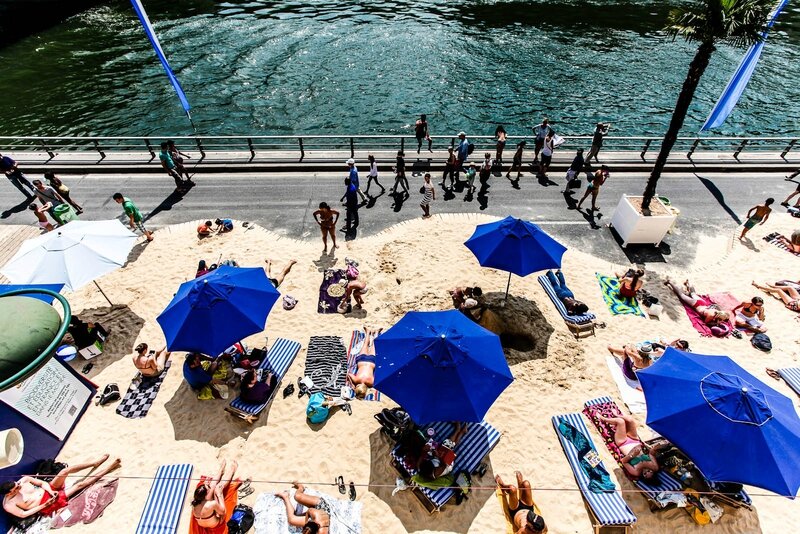 Yes, you read well. We have the beach in Paris. Since 2002! It's called "Paris Plages" and there is all that it's necessary : 5000 tons of sand, refreshment rooms, concerts, dancing lessons and T'ai chi and even the equipment for petanque. Bonus: as indicates in the the regulation, " doggies are accepted ". Thus, there will be no problem so that your dog paufine its suntan from 9 am to midnight every day of the week. He is not more lacking than Ray Ban and a cap!
Paris Plages from 20 juillet to 23 août in the "Bassin de la Villette" and from 20 juillet to 16 août in "la Voie Georges Pompidou".
website |
9/ Feel like Jay-Z or Beyoncé in a Luxury hotel

Offer to your dog the impression to be a star during some hours/days with this real 4 stars canine hotel. He will have the choice between a room of 9m2 or a luxury suite of 12m2 with television on request. But the services of this luxury hotel do not stop there. Your dog will have access to a play area, a swimming pool, a massage and grooming parlor and even a restaurant "à la carte"! The closeness of the Bois de Vincennes allows the hotel to propose also strolls, supervised by professionals, alone or in pack of friends. You asked for Paris, we offer you the Paradise.
WHERE? Hôtel Actuel Dogs 3, rue Faie Félix, 94300 Vincennes.
CONTACT: 01 48 08 03 87
website |
10/ Savour an ice cream by Pierre Hermé (Until the end of September, 2015)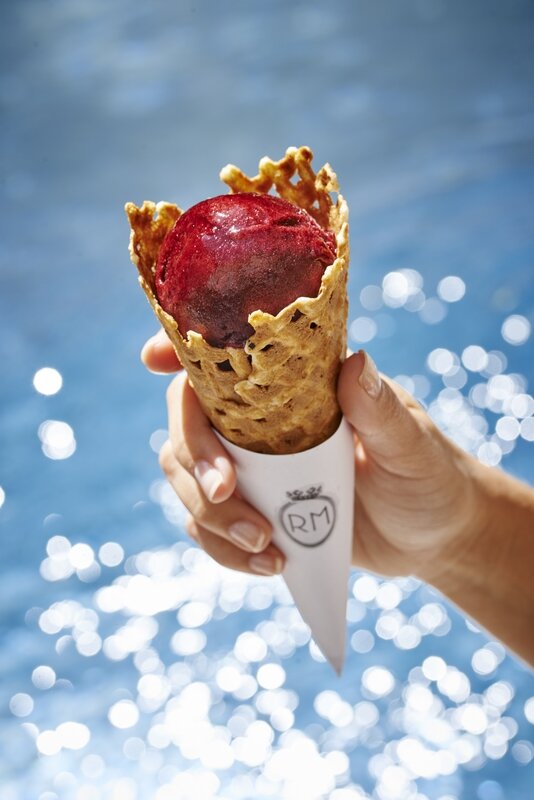 Certainly, this last idea will interest you certainly more than your dog but I am sure that, as me, you give him the end of the cornet! Pierre Hermé, the famous pastry cook, expert of the macaroon, works for Royal Monceau - Raffles Paris since 2012. This summer, for the first time, he proposes a réinterprétation of his famous flavors in icecream realized in the minute. The assortments of flavors boggles the mind : Infinitely chocolate-brown, infinitely Vanilla, vanilla à la Violette... I let you discover the others... You can taste them on the spot or take away to savour them in the Park Monceau which is not far. I contacted personally the reception and reservationservice which assured me that the small dogs were accepted. It'is not the case for big dog.
Cornet 1 ball : 7 € – Cornet 2 balls : 12 €. A découvrir sur place ou à emporter au Bar Long, de 12h à 18h au Royal Monceau – Raffles Paris.
WHERE? Le Bar Glacier Royal Monceau – Raffles Paris X Pierre Hermé Paris
CONTACT: 01 42 99 98 80.
website |
Did you liked my ideas? Do you want to tell me your ideas? I would be delighted to know it thanks to a comment.