During our North American stay, we settled down several days in the attractive city of Montreal. As most of the tourists, we went to the Mont Royal, in the Biodome and went for a walk in the Vieux-Port. However, there was a place, which I absolutely wanted to discover, although it did not appear on our tourist guides : the doggy café.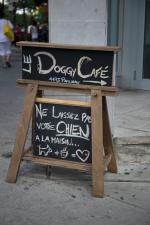 Love this sign
But what is the Doggy café?
Placed at the heart of the lively area of the Plateau Mont Royal, it's the first café-restaurant " dog-friendly " of Montreal. Imagined by Gabrielle and Caroline, two talented young women, lovers of dogs and of good homemade food, it opened last January. In Paris, we don't have this kind of place where to go with our dogs. Maybe it's because we can bring our dogs in almost all the restaurants.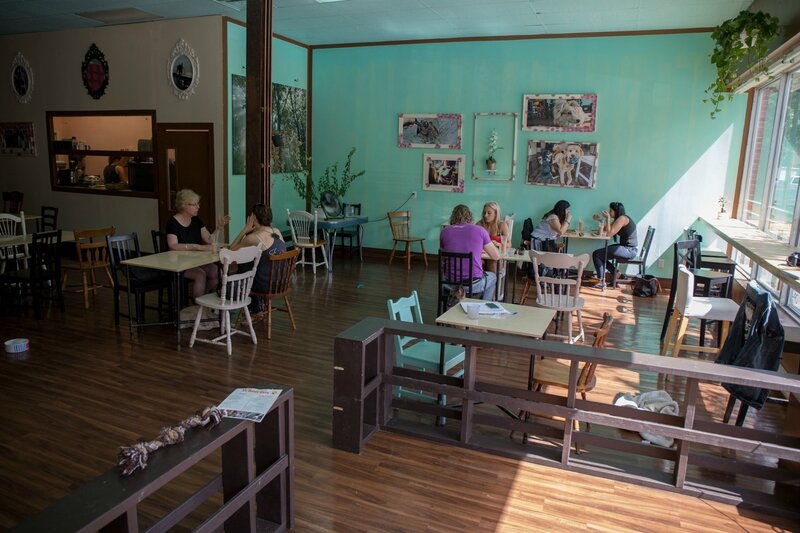 main room
Small precision, it's not a place to go to pet animals as Cat café. It's a place where you go to have lunch with your dog, or surrounded by dogs, but without disturbing them by inconvenient strokes.
Owners can also count on Cream watching over coffee. Recently adopted, the three-legged Pittbull dog is adorable. The decor is simple but neat. Pictures of dogs are hung on the walls. Tables are arranged in the middle of the main room but if you want some privacy, there are small alcoves on the side. A barrier at the front door prevents our four-legged friends to escape and a park allows them to play together.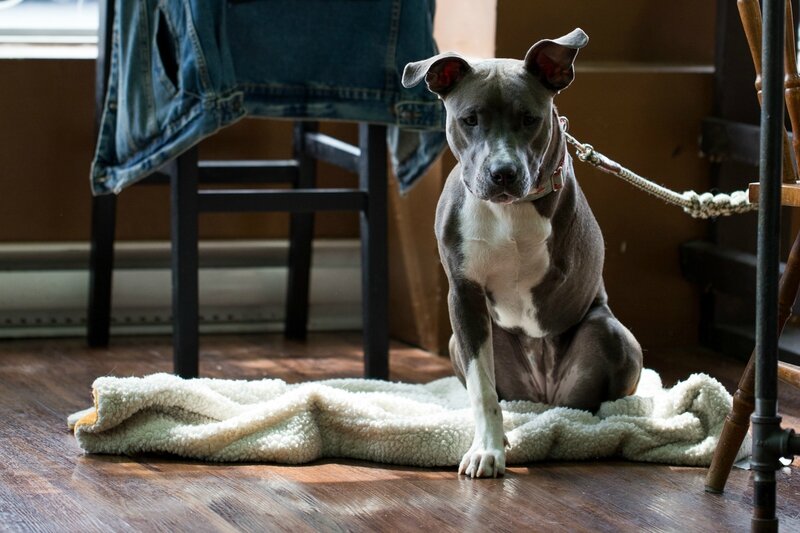 Cream the mascot
What's in the plate ?
Beware, if you like meat, you will not find any on the menu, but come anyway! Treat yourself to a completely vegetarian or vegan meal view. The menu is composed of salads, burgers, grilled cheese and desserts. You can choose some dishes without nuts and/or gluten-free.
I started my meal with a smoothie with pear, walnuts, soy milk and cottage cheese. A pure delight. I definitely test it at home. I also took a quinoa salad, avocado, blueberries and boccoccini to which I just would have added a little more pesto vinaigrette. Finally, I chose a delicious red velvet cake.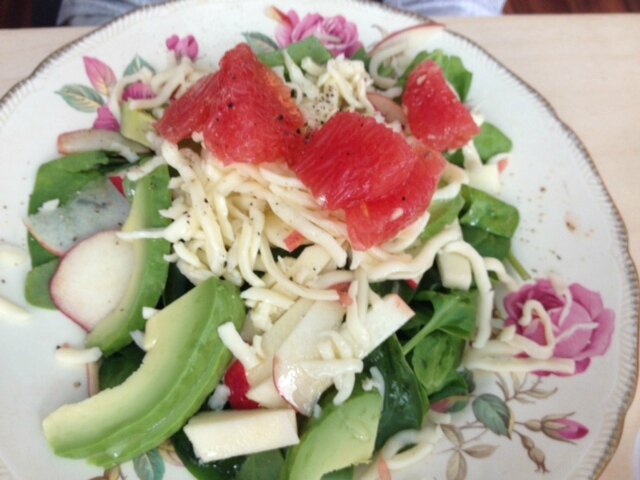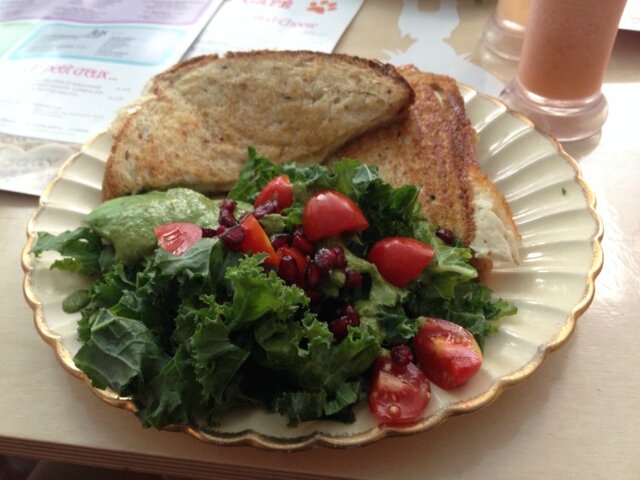 My mom and lover plates
And the dogs ?
My lover teased me by saying that it was the only time I went to a restaurant without asking if dogs were allowed. Here, instead of being merely tolerated, dogs are the center of attention. Cafe owners also offer seminars, cooking classes and even dog adoption days. I'd really like to have this kind of place in France.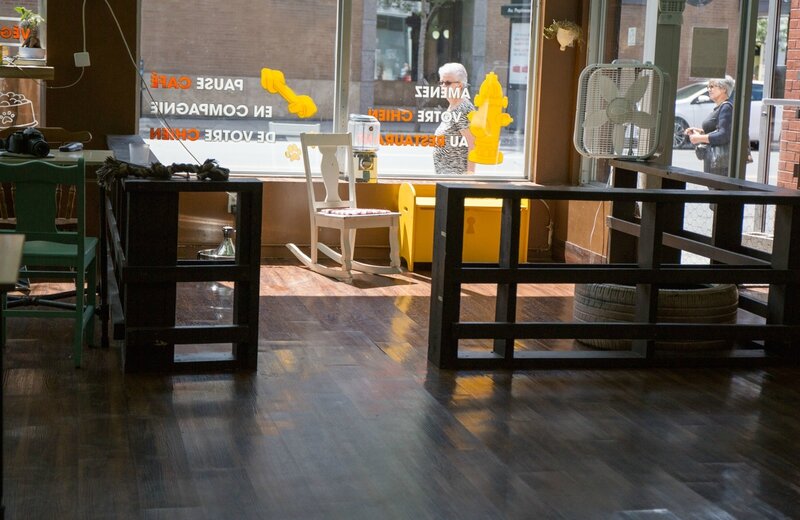 dog park
ADRESS: Le doggy Café 4493 Papineau, Montréal, Montréal
CONTACT: 514 419- 5855 ou http://ledoggycafe.com
Facebook: ledoggycafe Instagram: LeDoggyCafe
OPENING TIME: Open every day from 10h to 20h.
WHERE? Subway Mont Royal
DOG: Dogs are allowed
copyright : photo taken by SR.