During our USA road trip, we stopped in the pretty town of Laconia, a corner of paradise. Following our host's advice, we decided to try this small restaurant.
souvenir of the past of the place

The restaurant is in the old station of Laconia. I thought it was nicely decorated. We arrived late to eat (in France we have dinner at the restaurant 20-21h) but the team still welcomed us with sympathy. Our waitress, who was wounded, took care of us with kindness, humor and rapidity.
What's in the plate ?
The menu changes every two weeks. Indeed, the chief Kevin Halligan works only local produce. We started the meal with the most delicious thing I ate on our whole trip: maple butter. Our waitress brought us warm bread, well protected by a towel. It was magical biting into that delicious bread and butter.
Then I took a Local Burger, accompanied by home fries, which was bigger than me! It was really good.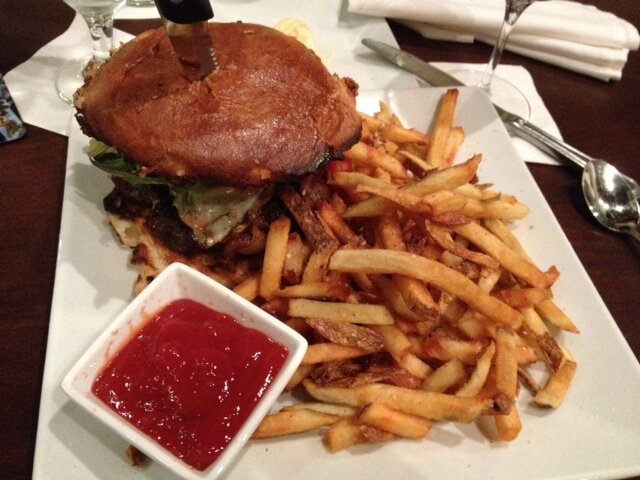 My lover took a "sautéed jumbo shrimp crispy". Excellent .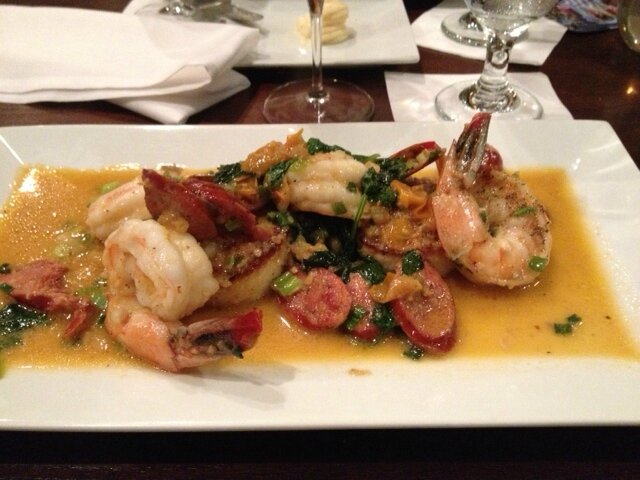 We took wine called " Charles Smith's Velvet Devil Merlot " which was very good .

While having a local soul, this restaurant serves excellent food. It would find his place among the best restaurants in Paris.
And the dogs ?
Dogs are allowed on the outside terrace.
ADRESS: 21 Veterans Square, Laconia, NH 03246
CONTACT: 603-527-8007

OPENING TIME: Open every day from 16h to 22h.
WHERE? by car

DOG: Dogs are allowed on the outside terrace.

photos copyright: photos of the dishes are personal and the picture " Laconia " comes from the restaurant's internet website here