ADRESSE : CHATEAU ROYAL D'AMBOISE BP 371 F-37 403 AMBOISE CEDEX
CONTACT : www.chateau-amboise.com ou +33 2 47 57 00 98

HORAIRES : ouvert tous les jours du 1er avril au 30 juin de 9h à 18h30. Du 1er juillet au 30 août de 9h à 19h. Les horaires du reste de l'année sont disponibles sur le site internet. / Open every day from the April 1st till June 30th from 9 am till 6:30 pm. From July 1st till August 30th from 9 am till 7 pm. Schedules besides of the year are available on the website.
COMMENT Y ALLER ? en voiture !
DOG : chien porté dans le logis et chien en laisse dans les jardins / Access to the château's park is authorised for dogs on a lead; they must be carried in the bars or be in a bag for the visit inside the Royal House.
Bonjour / Welcome
Nous sommes actuellement en vacances en Sologne. / At this time, we are on holidays in Sologne.
L'un mes rêves était depuis longtemps de visiter les châteaux de la Loire. Depuis l'arrivée de Zadig dans la famille, j'avais un peu mis cette idée de côté mais je suis dernièrement tombée sur une liste de châteaux acceptant les chiens. Nous avons donc décidé de prendre une semaine de vacances en Novembre pour découvrir cette région. Avec Zadig !
For a long time, one of my dreams was to visit the castles of the Loire. Since the arrival of Zadig in the family, I had a little put aside this idea but I recently found a list of castles accepting dogs. We decided to book one week of holidays in November to discover this region. With Zadig!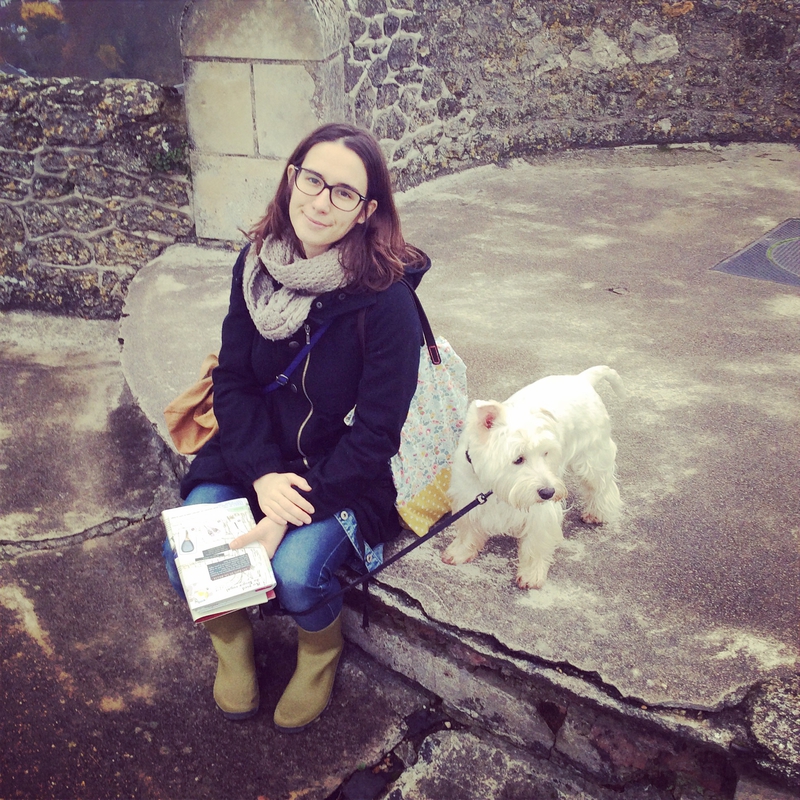 Amboise est le premier château de notre séjour. Comme nous sommes en Novembre, il n'y a quasiment personne qui visite les sites historiques. C'est extrêmement agréable. A certains moments, nous avons eu l'impression d'avoir le château pour nous toutes seules. J'ai même pu discuter avec des personnes qui installaient les décorations de Noël pour décorer le château.
Amboise is the first castle of our stay. As we are in November, there is almost nobody who visits historic sites. It is extremely pleasant. At times, we have had the impression to have the castle for us only. I was even able to discuss with people who settled Christmas ornaments to decorate the castle.
La visite commence par les jardins. Idéal pour que notre chien s'en donne à cœur joie avant le château. Ce jardin est très beau. Nous avons particulièrement aimé la petite église où est enterré Leonard de Vinci.
The visit begins in the gardens. It's idéal because our dog can play before to go to the Castle. This garden is very beautiful. We particularly liked the small church where is buried Leonard de Vinci.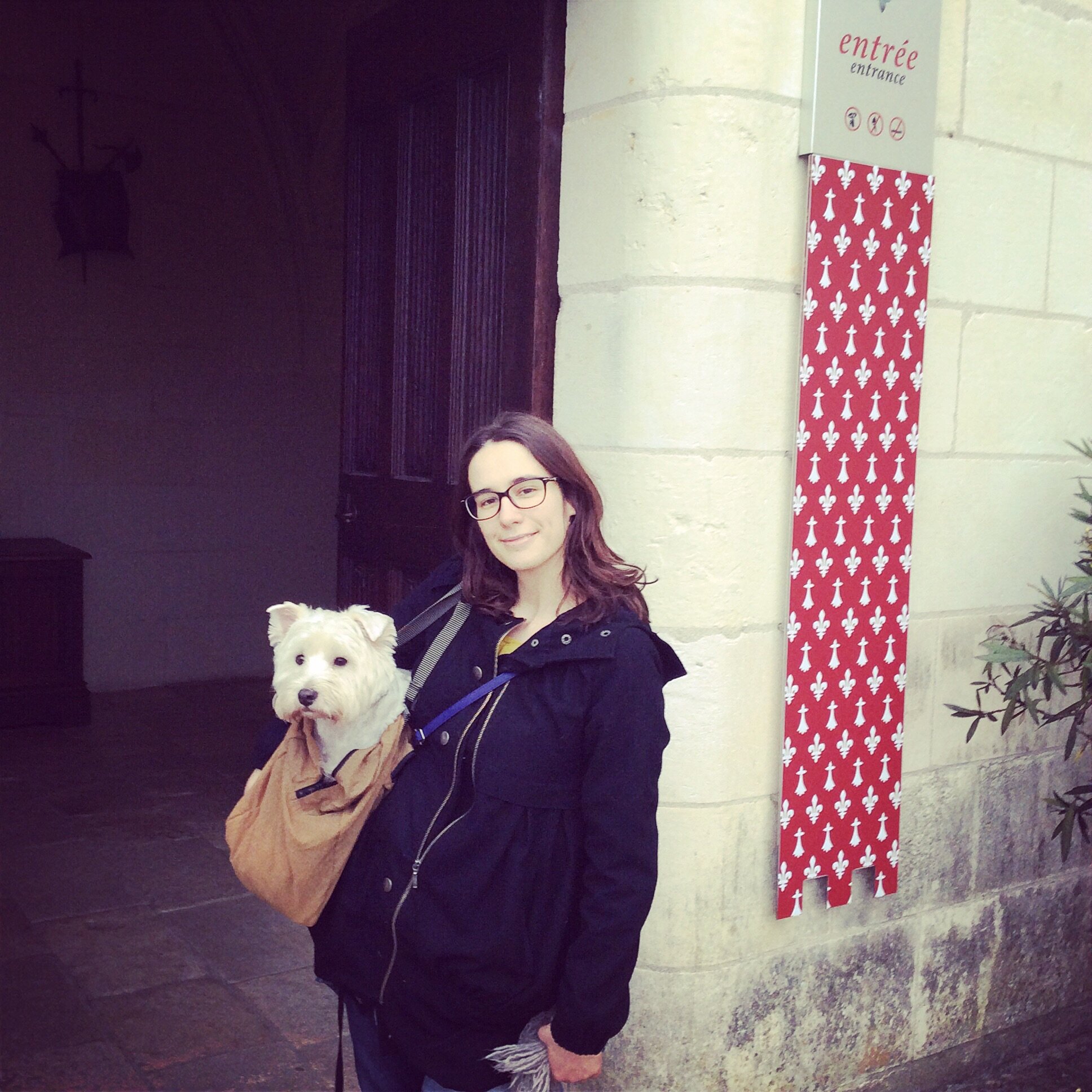 Direction ensuite le château dans lequel notre chien peut rentrer à condition d'être porté dans les bras ou dans un sac. Je me suis portée volontaire pour porter les 10 kilos de Zadig. Il a plutôt bien accepté d'être dans le sac. En tout cas pendant une grosse demi-heure. Ensuite, il a commencé à s'agiter et à vouloir descendre. Mais les chiens n'ont pas le droit d'être posés par terre, comme nous l'a bien rappelé une gardienne de salle. Heureusement, il nous restait seulement une salle.
Then, direction the castle in which our dog can go on the condition of beingcarried in our arms or in a bag. I volunteered to carry the 10 kilos of Zadig. He agreed quite well to be in the bag. At least during a big half an hour. Then, he began to stir and to want to come down. But dogs do not have the right to be put down as a guard reminded us. Luckily, we were in the last room.
La visite est très agréable. Nous avons choisi de ne pas prendre l'audio guide mais le livret adulte et le livret enfants (tous les deux compris dans le prix de l'entrée). Le livret enfant est super bien fait (français et anglais).
The visit is very pleasant. We chose not to take the audioguide but the adult booklet and the children booklet (both included in the price of the entrance entry). The children blooklet is great (French and English).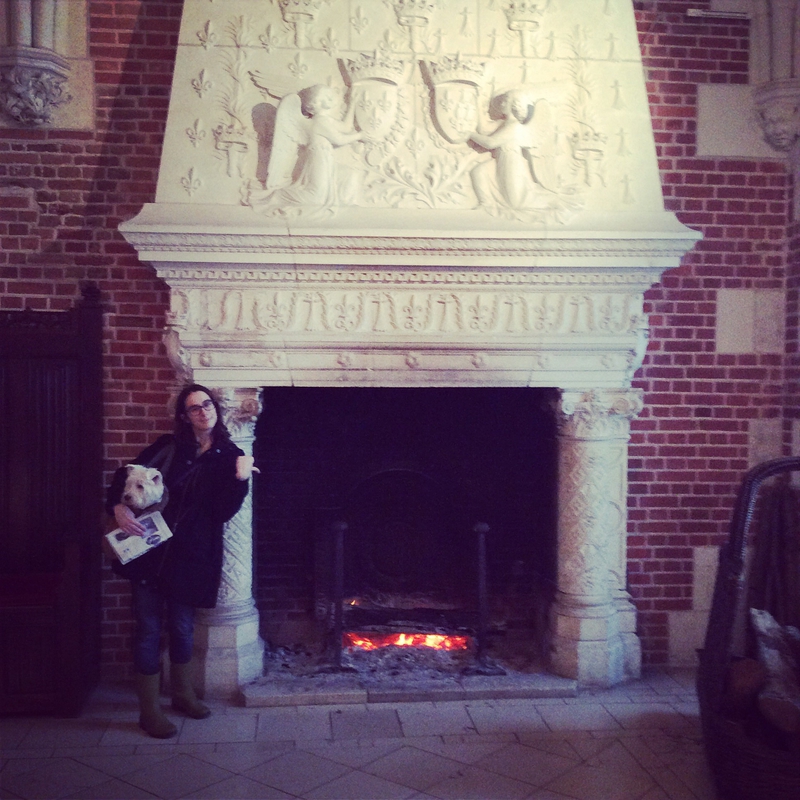 Nous terminons la visite par une dernière balade dans le jardin.

We end the visit with a last stroll in the garden.


Pour la première fois, je traduis un de mes articles pour permettre aux visiteurs étrangers de se renseigner sur cette super visite. Par avance, je m'excuse pour mon anglais.

For the first time, I translate one of my articles to allow the foreign visitors to inquire about this great visit. In advance, I apologize for my English.