Hello,
A small post to tell you about our day in Etretat. If you do not know it is absolutely necessary to go there with your dog.
The beach is authorized for dogs in leash. Our small companions will be delighted to run after some gulls which have a nap.
We lunched at La Flotille.
It's a nice restaurant, that is not in sea front because I do not like eating in this kind of place. There is a big fireplace in the back of the restaurant in which they cooked the grills meats proposed in the menu.
I chose a rib steak with small potatoes.
My boyfriend took a plate of Roquefort mussel with french fries.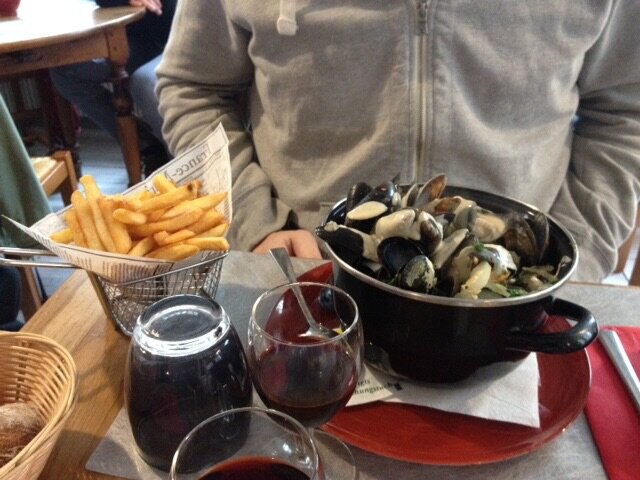 I ended my meal with a nice dessert of five little cups.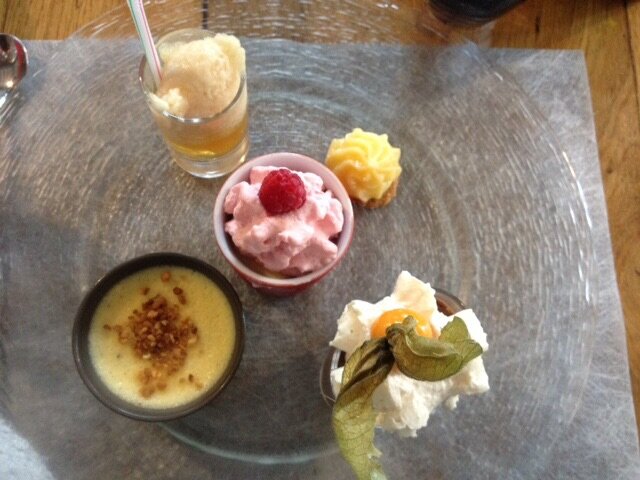 The team was kind and the service quite fast.


There is no problems about our dogs friends. They just advised me to reserve for having a small table not in the middle of the restaurant.
ADRESS: La Flotille 22 rue Alphonse-Karr 76790 Etretat.

CONTACT: 02 35 27 07 78
OPENING TIME: juillet-août tous les jours 12H-18H puis 19H30-21H30 / July-August everyday 12H-18H and 19H30-21H30
COMMENT Y ALLER? en voiture !