ADRESS : Accueil Animaux (near visitors parking)
CONTACT : 01 64 74 28 73
COST : 10 euros the day and 10 euros the night
During a visit on the website of Disneyland Paris, I discovered this.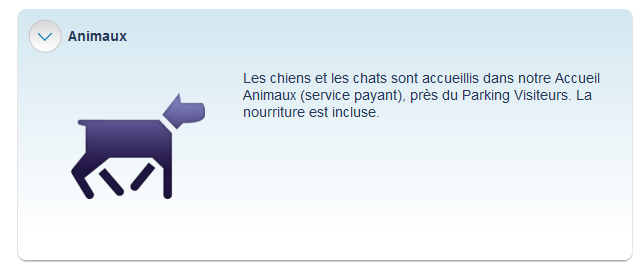 This deserves that I find out.
Verdict ?

I can not help but compare with the pension of the Puy du Fou ( which I mentioned here). You perhaps imagine this is not to the advantage of Disney.
The work of the "Accueil des Animaux" is limited to the distribution of food and water.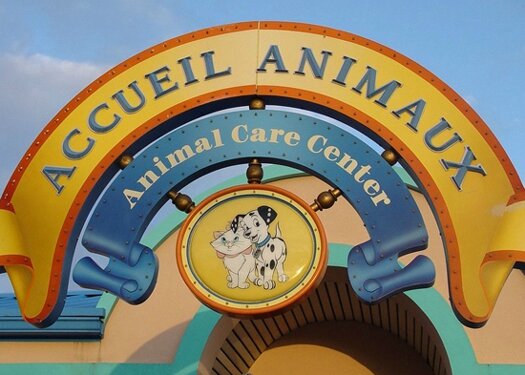 The masters have to make go/return between the park of attration and the animal care center because strolls are not included in the service. It is clearly written that " the staff of the Animal Care Center can't walk an animal ". In comparison, in the Puy du Fou animals left one week have a daily stroll by the trainers. In Disney no garden to walk dogs while Puy du Fou proposed an area of relaxation for your dogs.

The cleaning of the cubicle is done after your dog departure. Nice, if your dog was sick or even just if he had to pee in its cubicle...
I do not want to leave Zadig there. In my opinion, the idea to come in an attraction park with its animal is strange. You should find a neighbor and a friend to take care of your dog.




And you, what do you think of it?
This article being, regularly, the most read by this blog, could you make me a small message about of your experience of the pension? Thanks